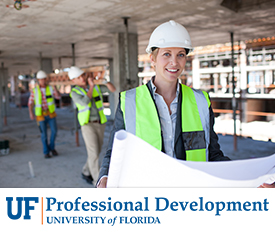 COBie for Teams
This hands-on course helps designers, contractors, and owners understand the practical requirements and workflow implications of the international Construction Operations Building information exchange (COBie) standard. Those completing this course will understand COBie and the COBie process regardless of the software they currently use. Hands-on portions of the course will have students manually creating and checking COBie deliverables. Training and certification requirements for COBie-related jobs. The use of COBie to promote Lean Handover(TM) processes will be emphasized to demonstrate real reductions in cost and improved quality of construction handover documentation.
Recording is NOT Permitted
Course Instructor: Dr. Bill East, PhD, PE, F.ASCE, the inventor of the COBie standard and leader of the buildingSMART international COBie Certified Professional™exam.
Course Schedule:
Week 1: Our Changing Industry - "From Convention to Exposition"
Week 2: Testable Deliverables - "What is COBie? How do You Know?"
Week 3: COBie Standard - "NBIMS-US V3, Chapter 4.2, and Annex A"
Week 4: COBie Workflow - "Introducing Lean Handover™"
Week 5: COBie @ Design - "Manually creating COBie @ Design"
Week 6: COBie @ Design - "Using design BIM Software to export COBie data"
Week 7: COBie @ Construction - "Manually creating COBie @ Construction"
Week 8: COBie @ Construction - "Generating COBie using Lean Handover™"
Week 9: COBie Quality Control - "Verification and Validation"
Week 10: Using COBie - "Moving from Pilot to Standard Operating Procedure"