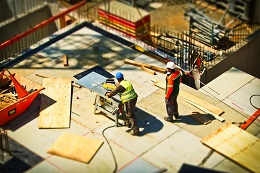 COBie Introduction
This course helps portfolio managers and owners understand the context and implications of Building Information Modeling (BIM) technology. With this understanding, owners develop their own requirements for "Better Information Management" to ensure they are not locked into long-term software maintenance contracts. This hands-on course will have facility/asset management teams creating and checking deliverables conforming to the international Construction Operations Building information exchange (COBie) standard. The course concludes with attendees developing an actionable plan for organization-wide use of COBie data to go from pilot to standard operating procedure including training and certification requirements for COBie-related jobs.
Recording is NOT permitted.
Course Instructor: Dr. Bill East, PhD, PE, F.ASCE, the inventor of the COBie standard and leader of the buildingSMART international COBie Certified Professional™exam.
Course Format: 2 hour lecture
Course Cost: $75 per person