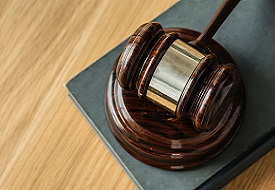 Bail Bonds - 120 Hour Pre-Licensing Qualification
The Bail Bond Agent 120 Hour Pre-Licensure course is an open enrollment, online course that provides the tools and knowledge needed to start your career track as a temporary licensed bail bond agent.
Insurance Pre-Licensing 120 Hour Bail Bond Agent Qualification
The Insurance Pre-Licensing Bail Bond Agent Qualification course is one of several requirements set by the Florida Department of Financial Services for those interested in the Limited Surety Agents license (2-34) and the Professional Bail Bondsman license (2-37)New classes start on June 3rd, 2019 to June 17th, 2019.
You will be required to take the webinar on the dates offered. Go to www.FloridaBailBondSchool.com to see webinar dates and register for an upcoming Webinar at no additional cost. In addition to the webinar there are 5 graded written assignments and one final examination. A score of 80 or above on the final exam is required to successfully pass the course. You will also be required to purchase a headset, wired or wireless with noise canceling microphone to attend the webinar.
Please click the following link to obtain the Florida Department of Financial Services step-by-step process to become a bail bond agent in Florida. In addition to this program, you are required to take a 20 hour course, which is also offered by the University of Florida.
Course Requirements
The student will need access to a computer with a webcam to complete the final exam.
The student will need to purchase course books at this link: http://www.flkeysbail.com/Florida-Bail-Bond-School.html
Instructor
The instructor for the course is Bob Dicker. Mr. Dicker has 24 years of experience as an FBI Special Agent. He has undertaken extensive work in training law enforcement officers and other security personnel in security management, loss prevention, crime resistance, limited surety and defensive tactics. Mr. Dicker has been a Licensed Bail Bonds Agent since 1995. He has also been providing Limited Surety Agent instruction for over 20 years.